Discover scuba-diving
You never did any scuba-diving in your life, and you would like to know what it's like to breathe underwater?
Try scuba diving. The first time is an experience to remember – and you will be surprised by just how much fun it is.
A try dive is accessible to everybody, adults and children (from 8 years), without any prior experience.
FROM THE SAINT CLAIR BEACH BASE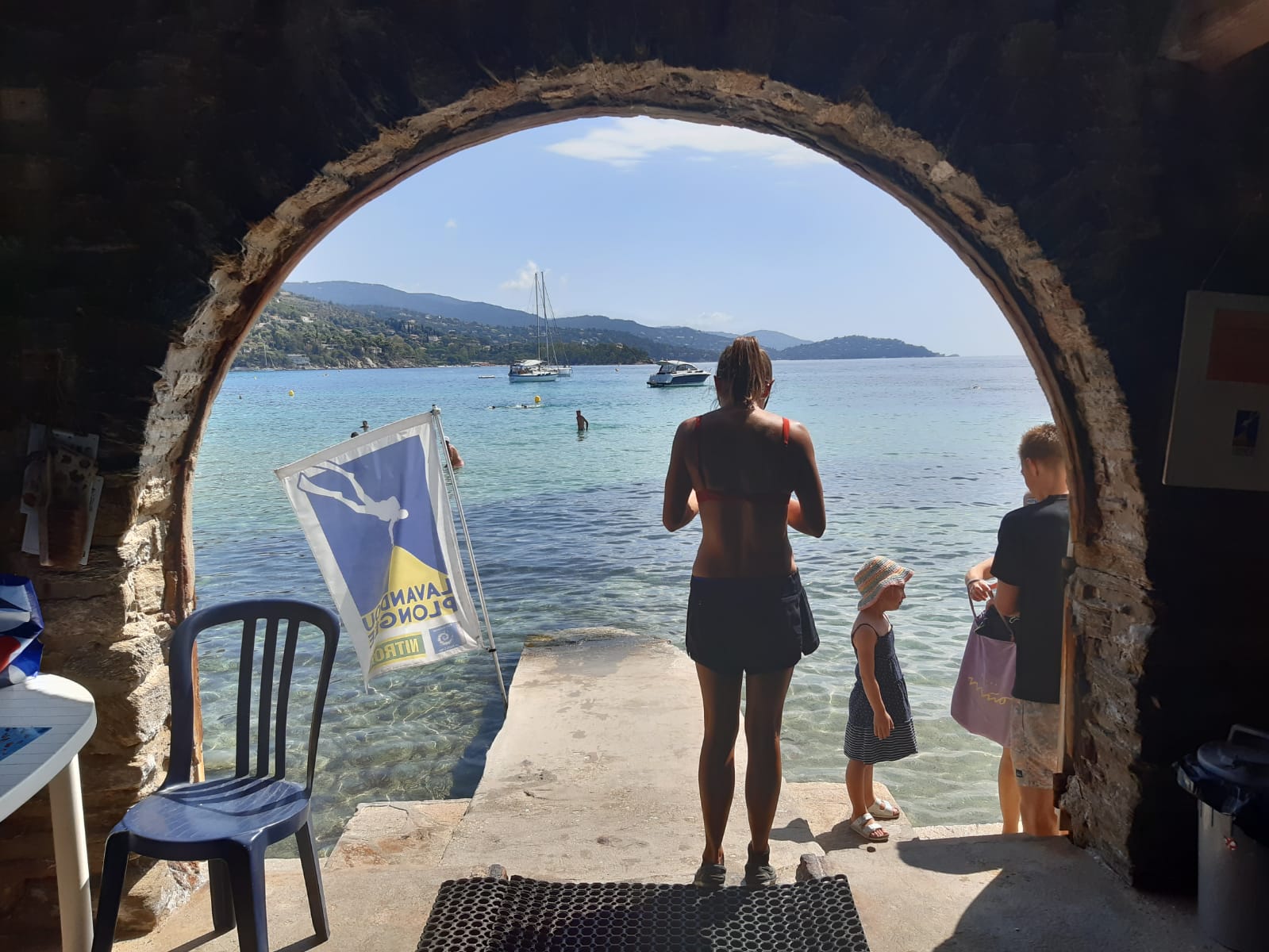 (only in July and August)
During your try dive in Saint-Clair you will explore the nice diving spot of "la Baleine".
The site is very well suited for beginners, thanks to its reassuring situation. Its geography, with a very gentle slope, allows a progressive immersion.
A few pictures of Saint-Claire? Click here! Welcome to our beach paradise, sheltered from the mistral wind!
FROM OUR BOAT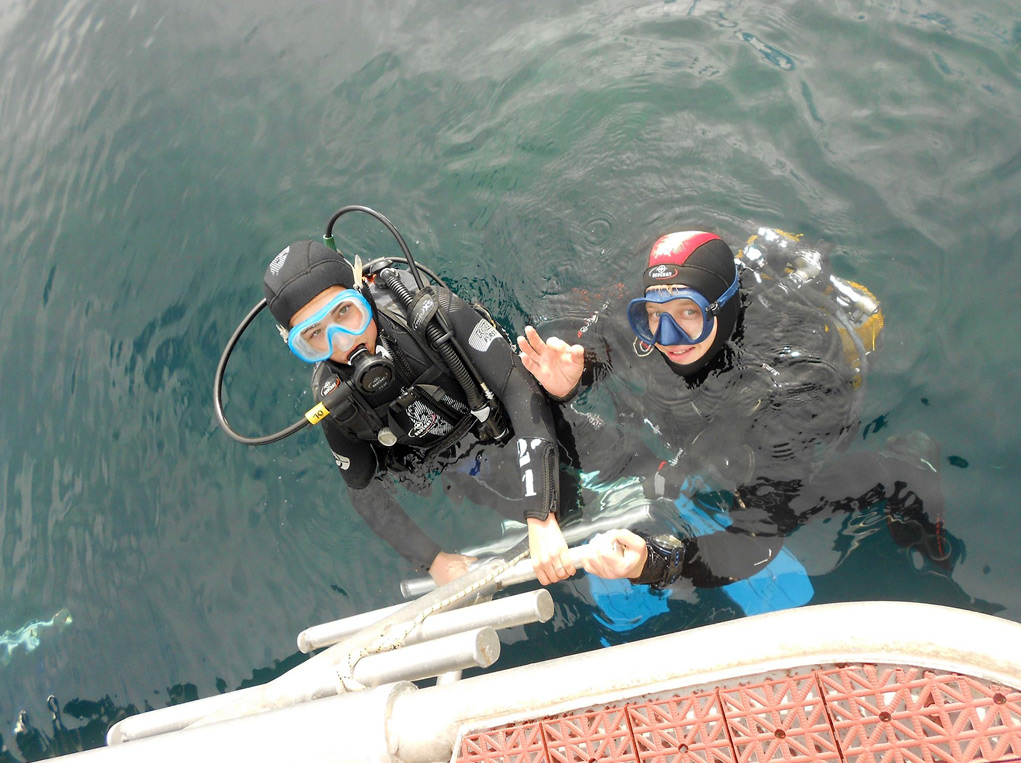 (all year round)
Try dives from our boat can take place either in the bay of Le Lavandou, or in the Port Cros National Park, following our program and our availabilities.
The bay of Le Lavandou, which runs from Cap Benat on the West side and Cap Negre on the East side, offers a lot of nice diving sites sheltered from the wind, and very appropriate for try dives. It takes a 15 minutes boat trip to get there.
A little bit more time (half an hour) is necessary to reach the creeks of the Port-Cros National Park, known for its clear water full of fish. Please note that we don't make a stop on the island itself!
DISCOVERY PACK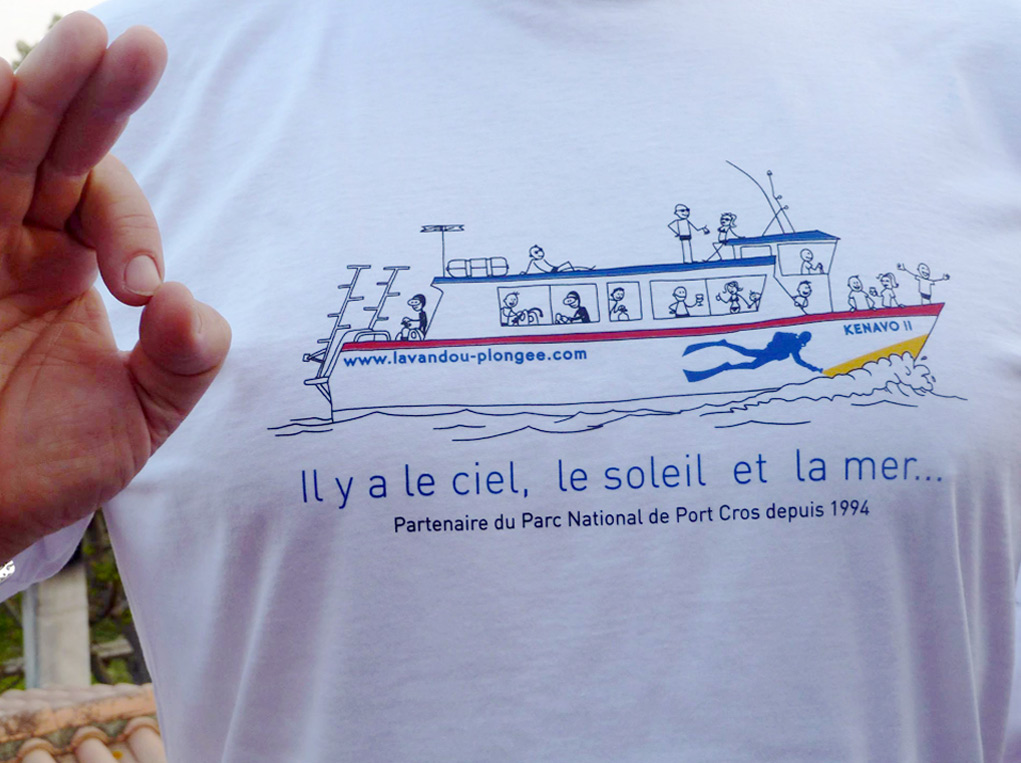 (3 dives)
Le "Pack Découverte" permet de réaliser trois plongées dans l'espace 0 – 6 m et offre la possibilité de découvrir la plongée sous-marine avant de s'engager dans un cursus de formation. Le pack se déroule sur 3 demi-journées
(sur réservation).
La première séance est un baptême, les deux autres sont des plongées de progression technique et d'exploration, qui peuvent se faire en petit groupe.
Les 3 plongées seront validées au moyen du carnet de plongée spécifique, lequel pourra être ultérieurement incorporé au carnet de plongée officiel FFESSM.