School / Children training from 8 to 13 years old
Diving is an awesome activity during which children discover the wonderful underwater world, a place full of surprises! But not only! They also learn how to respect the environment and stick to safety rules, develop self-control and self-confidence, explore the notion of group and mutual aid and become independent. A whole program!
Try dive / Discovery pack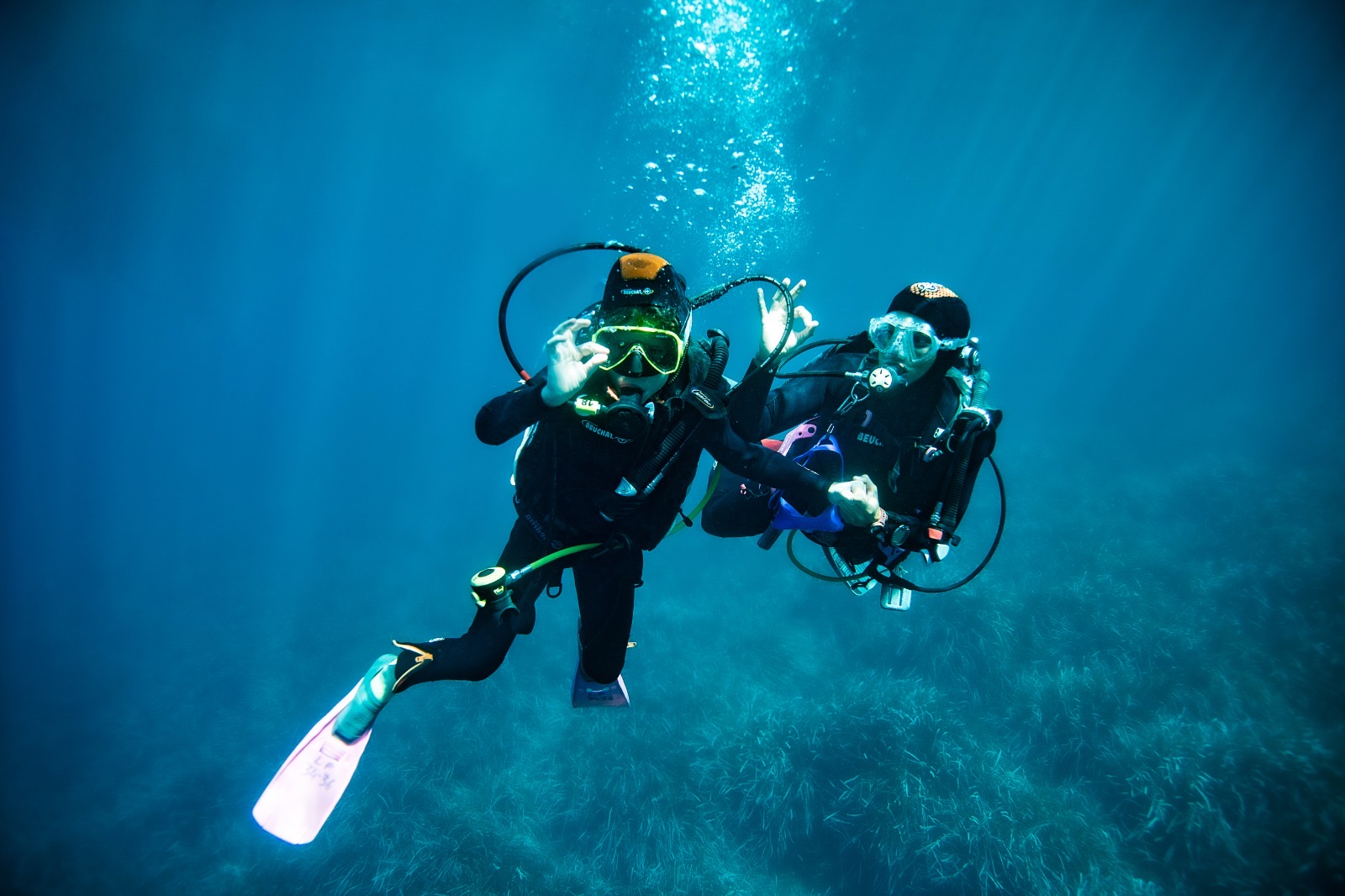 For those who never did any scuba-diving in their lives, a try dive is exactly what they need!
This introduction to scuba-diving is accessible to all curious, of all ages, and requires no prior skills. One-on-one with an instructor, a safe and shallow dive.
Would you like to continue without engaging in full training? The Discovery Pack offers two additional dives, without the need of a medical certificate.
>> Additional information about the try dive and the Discovery Pack
---
CONDITIONS
• minimum age: 8 years
• a medical certificate is NOT necessary
Child training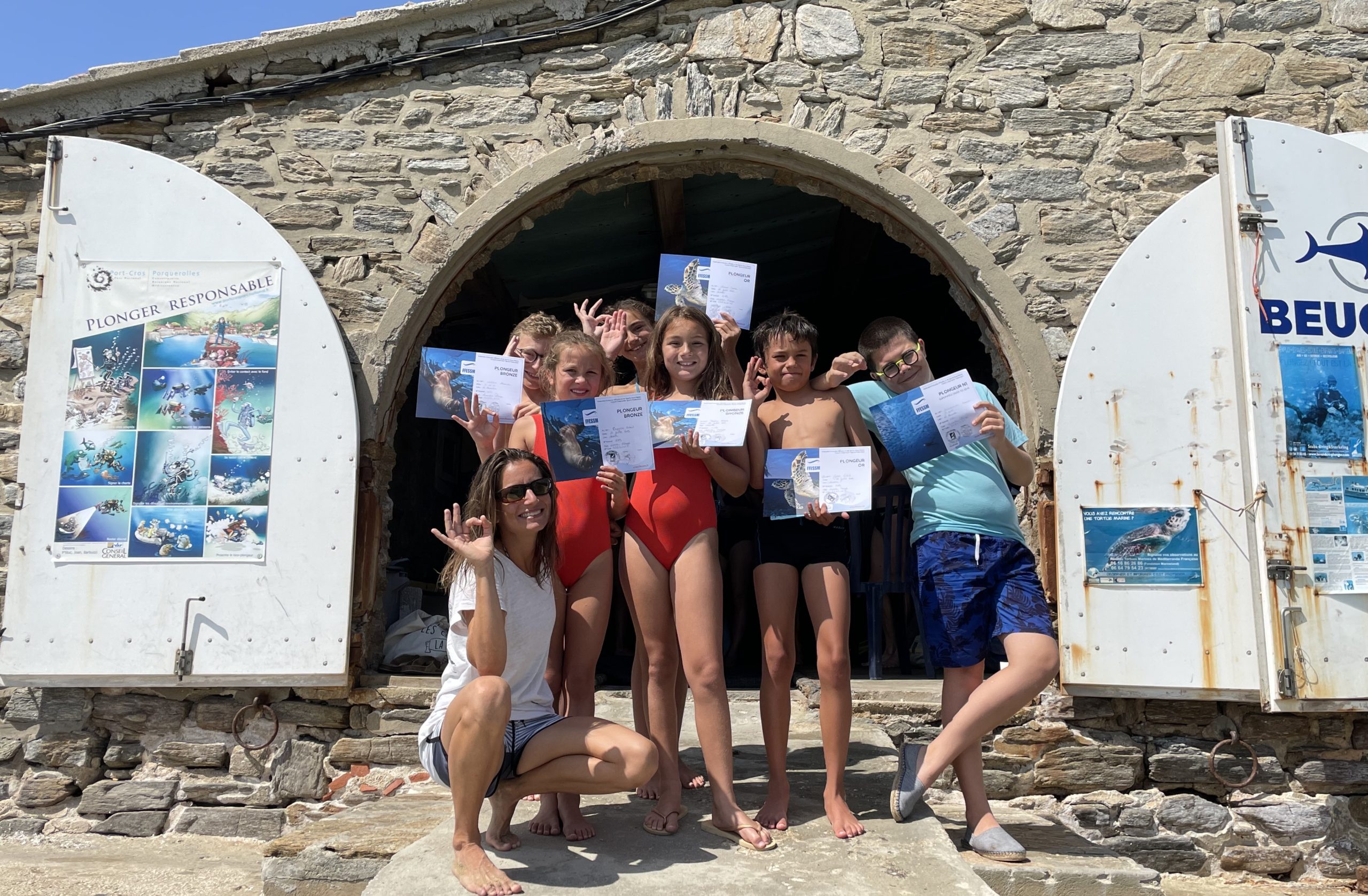 BRONZE, SILVER OR GOLD DIVER (FFESSM certification). Through a fun and flexible 5 half-days training (from Monday to Friday), the child learns about scuba diving and discovers the marine environment. The dives take place in a depth zone ranging from 0 to 5 meters.
The training happens in our diving center on Saint-Clair beach, around La Baleine rock, filled with fauna and flora. The spot is particularly well suited for beginner and child diving, thanks to the very gentle underwater slope that allows a progressive and reassuring immersion.
---
CONDITIONS
• minimum age: 8 years
• parental permission
• a medical certificate, issued by your general practitioner, less than one year old.